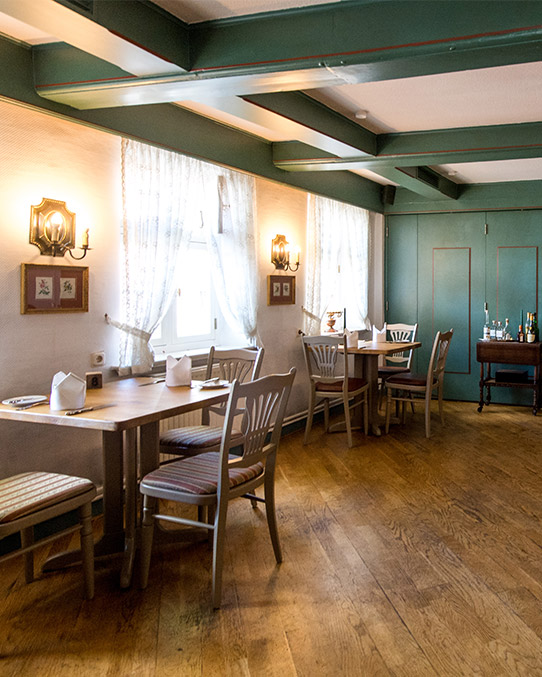 Pleasure and enjoyment are very important to us
Our kitchen team would like to pamper you and always based on the scale of a lived country inn. This also includes the pleasure of the service team to follow your wishes and, for example, to offer you a range of wines that comes exclusively from wineries of ecologically-minded winemakers.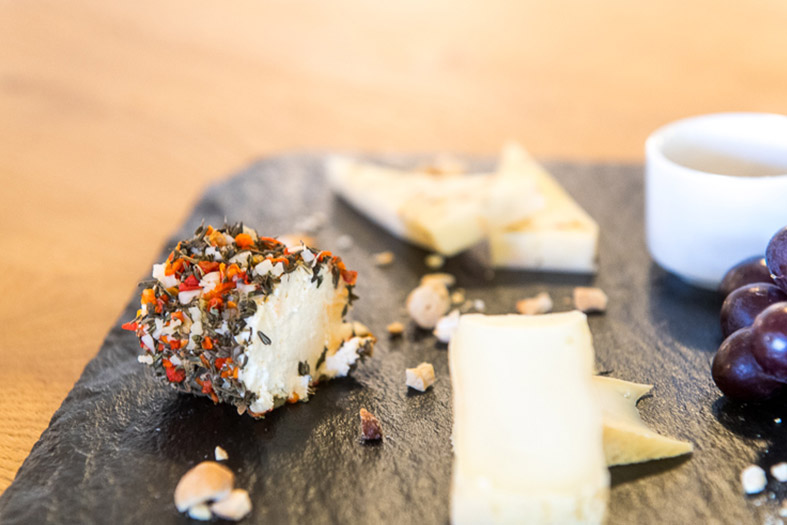 Delicious dishes from land and sea with regional and organic ingredients, accompanied by selected wines; so you experience unforgettable hours in a romantic ambiance.
Thursday-Saturday 5pm- 9pm
In our restaurant, we offer you an exclusive selection of exciting wines.
We give great importance to using regional ingredients in our dishes.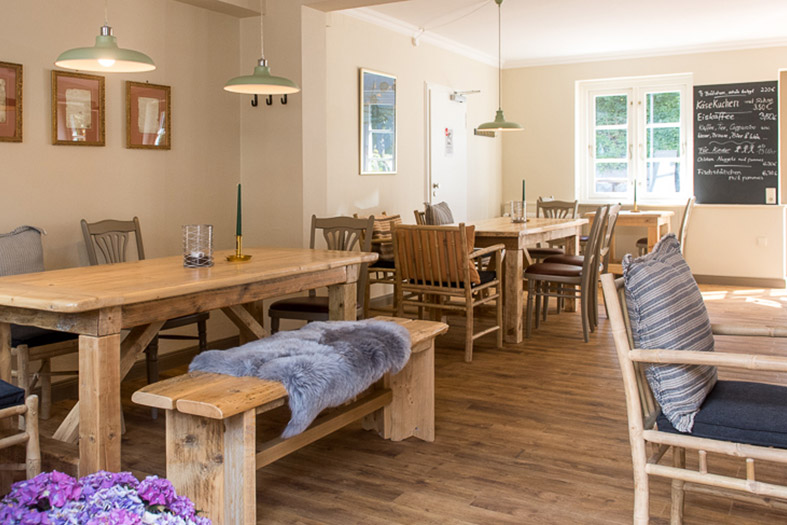 The name of the small bistro is after our wonderful mother, Mathilde Volquardsen, née Tetens, who, together with our father, Fritz Volquardsen, developed the inn with a small farm and an official cattle scale from the 1960s. From a rural restaurant to a modern gastronomic establishment. In the Mathilde, we offer small and large dishes and a selection of drinks, including coffee delicacies from our regional supplier "Sterling" or selected wines from the organic wine range of the house...
kitchen open

Sunday & Monday 3pm-7pm ,
Tuesday-Saturday 3pm-5pm