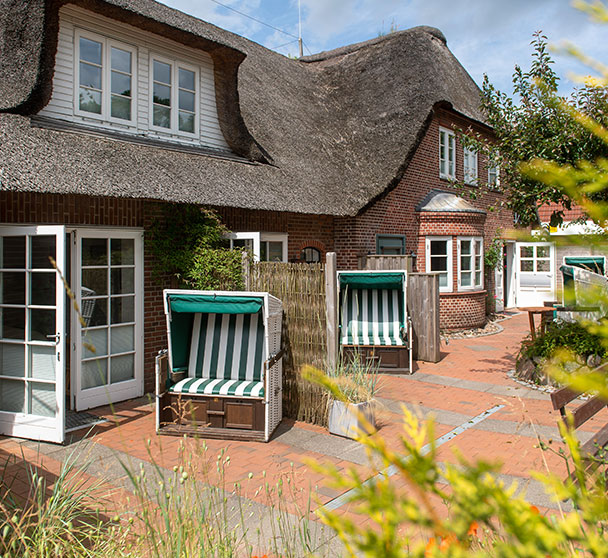 Inner courtyard and terraces
With the rooms facing the idyllic inner courtyard and with the Düne grass terraces, we were inspired by the natural worlds of North Friesland in the design and environment. Accordingly, we have names such as "Düne 4" or "Kiebitz" as well as "Star" - the symbol bird for the so-called "Black Sun" / "Sort sol" in spring and autumn of the year.
The equipment consists of stylish rattan and natural wood furniture, box spring beds, modern bathrooms and is carefully designed and put together. The 4 düne rooms on the ground floor also have their own small terrace areas with a beach chair.
(Single room from € 80.00, double room from € 105.00).
Inquiry